---
Welcome to Orca Jewels online! Here we are about 'Treasuring the Moment'.  Orca Jewels has a beautiful unique selection of fine jewelry and art. Many of our designs are one of a kind & we are very proud to offer a nice selection of items that are made in the USA.
When purchasing jewelry or art you have trust who you are buying from. Check out our ratings on Trip Advisor and see for yourself what our customers have to say. Orca Jewels is a family run business that does not pay commissions to staff or kickbacks to the cruise lines. We have a more personal feel when you enter our retail shop in the busy cruise ship port of Ketchikan Alaska. We offer lifetime guarantee on all of our products to give you peace of mind that you will be taken care of when you are a customer of Orca Jewels. Feel free to email us or call the store anytime. Ali  & Tamarah are here for you anytime you need assistance.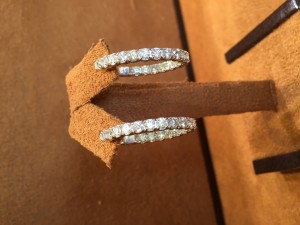 Only a small portion of our inventory is offered here on our website. If you can not find an item you are looking for on our online shop, please email us and we will send pictures of what it is you want.
Our collection includes a wide assortment of precious gemstones and semi precious gemstones. Stunning White Diamonds, Colored Diamonds, Tanzanites, Morganite, Ammolite, Gold in Quartz, Southwest Inlaid jewelry, Rose Gold jewelry, Alaskan Native jewelry and art, and Fossilized Prehistoric Woolly Mammoth jewelry. An eclectic variety of gems and art to excite any man or lady.
For the experience of something refreshing, we've created an environment that allows one to relax, take a look, to try something different, find a treasure that defines what it is to be you, and walk away with a smile satisfied… It is what keeps our clientele loyal to us and that's why we ask you to slow down and treasure the moment. Too many times marketing schemes can prevent you from doing so. Make sure as a cruise ship passenger you do not get lured in by the shopping guides who send you to specific stores that will only pay them a high commission. Do your research. Do not be tricked into becoming someone's commission ticket.. Because then there will be no moment to treasure.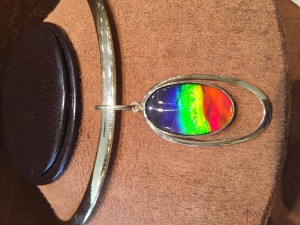 If you are planning a cruise to Alaska make sure Orca Jewels is top on your list to visit. Any inquiries you might have before visiting our gorgeous state, feel free to email us. We can suggest the best tours and restaurants in our town to make sure that in the short time you are here, you've had the experience of a lifetime. The bears are out, the salmon are running, and the sun is shining. Where else in the world would you rather be in the summer??
We look forward to seeing you!